Snag Tights - You Can Not Dislike Them
"I haven't worn elastic tights for more than 10 years. But after I bought Snag Tights – cant stop doing it! They wear and wash well, keep their color and look amazing. I already have multiple pairs of Snag tights and will buy some more!". 
This is not my own words… This is actual Snag tights review by their customer. I found ton of reviews like this. It looks that ladies are really happy with their purchase. That's why I decided that it would be nice to have Snag Tights Review! I Bought 4 pairs for myself and 3 for my mother. 
Snag Tights - You Deserve Better
As company is stating – Women for a long time had to use elastic tights that don't fit. Almost 90% of women are not able to find comfortable tights. I totally agree with that! I know how difficult can be, to find good tights.
Why Snag Tights are better? I can guarantee –  this Snag tights review will let you know everything about them. Then You will understand – why they are better.
We are going to talk about their product range, company info, sizes, colors, patterns and of course prices. Let's do this!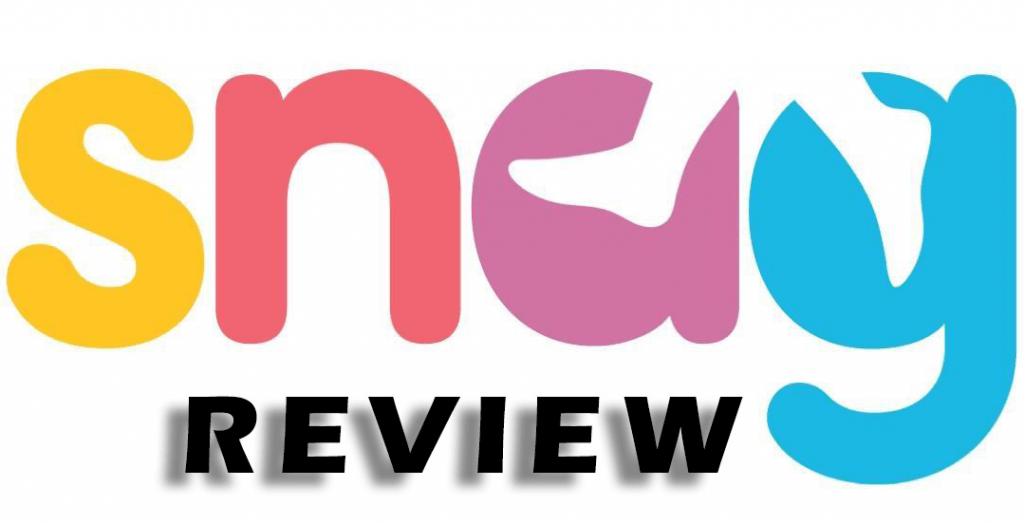 Snag Tights Review - Their Philosophy
As they are saying – "Snag is absolutely NOT a plus size brand – we are here to create tights for everyone, not just particular groups."  They created this company to make tights fitting your shape, regardless your age, size, shape or gender.
60% women in the world are size 16 or above. Plus size is no longer plus – it's the new normal! And making tights only for "plus size" will exclude some people. and their company are passionately believing that NOBODY should be excluded. They are trying to be fully size inclusive brand, to make their products accessible and available to everyone in this beautiful world.
Company is also environmentally friendly as much as possible. They are not using plastic in their packaging and they are working hard with suppliers to make their tights eco-friendly as much as they can.
Their started this company in 2018. Since that time they sold more that 1.5 million pairs of tights. I think this is amazing. To achieve this result in 2 years, they had to put a lot of effort.
Around 70% of their customers are happy with their choice. Their mission is really simple – to make comfortable, fun tights for everyone.
And if you will check what their customers are saying – you will understand, that this company is not joking.
"Totally back in love with tights, skirts and dresses thanks to you! Well done"
"I'd given up on tights until I tried these on a whim. Absolute game changers, 2nd order put through last night. Love, love, love Snag tights!"

And you can find ton of Snag Tights Review's as these! I was surprised, when I found them! I couldn't believe that they are real. That's why I bought these tights by my self.
Snag Tights Review - Product Range
They don't have thousands of different elastic tights. I count that as a plus! Because it's really frustrating to find something, when you know that more than half of them ar shi***… Snag tights company changed the game. Until them tights been same width, only varying by leg length. 
Their products are engineered to fit all body shapes, from size 4 to size 36. This is one of the reasons, why Snag tights became so popular.I am not sure, but it looks like all manufacturers think's that everyone is getting taller as they get fatter. But this is a strange perspective, I am not sure why most of the people are thinking like that…  
From my own perspective I can tell you – I was shocked when I tried them. You will not get any ankle wrinkled or roll down. I was able to run, exercise even to do deadlift without touching them after. 
As for the Quality I would say it can be better, washing and wearing traces you can see pretty quickly. But maybe it's mine mistake with not correct washing. 
Above, you can see what they have to offer, besides these they have maternity tights and fishnets. I liked Snag Kids section, they have really adorable and warm tights for kids. 
For an end lets check how to take care of these tights. How to wash them and what are the prices.  As the company is saying you should wash your tights by hands! Don't use any "aggressive" detergent. Also you can wash them in washing machine, but don't use higher than 40 degree temperature. Use lingerie bag, and avoid direct heat, as it can degrade the stretch.
Price Range is very friendly. Starting at 12$ and going up to ~14 bucks. I think price/quality comparison is amazing. Probably one of the best quality I had for 12$.